Messaging federal inmates in viciousness and non-violent violations
In 2016, there were an expected 1.2 million savage violations committed in the text inmate United States. Throughout that year, U.S. policing made roughly 10.7 million captures, barring captures for criminal traffic offenses. In that year, roughly 2.3 million individuals were detained in prison or jail. As of September 30, 2009, in government penitentiaries, 7.9% of condemned detainees were imprisoned for rough violations. while at the year-end of 2008 of condemned detainees in state penitentiaries, 52.4% had been imprisoned for savage violations. In 2002 (most recent accessible information by kind of offense), 21.6% of sentenced detainees in correctional facilities were in jail for fierce wrongdoings. Among unconvicted prisoners in correctional facilities in 2002, 34% had a fierce offense as the most major accusation. 41% percent of sentenced and unconvicted prison detainees in 2002 had a current or earlier brutal offense; 46% were peaceful recidivists. From 2000 to 2008, the state jail populace expanded by 159,200 detainees, and savage guilty parties represented 60% of this increment. The number of medication wrongdoers in state jails declined by 12,400 over this period. Besides, while the quantity of condemned fierce guilty parties in state jail expanded from 2000 through 2008, the normal length of stays for these wrongdoers declined marginally during this period.
Peaceful Violations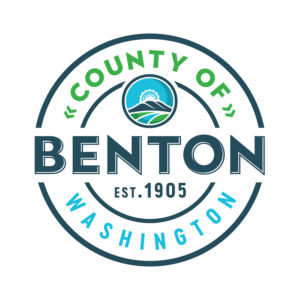 Obligatory condemnation for peaceful violations can prompt life sentences. In 2013, The Week revealed that no less than 3,278 Americans were carrying out life punishments without the chance for further appeal for peaceful wrongdoings, including "reviling at a cop and selling $10 worth of medications. Above 80% of these lifelong incarcerations are the aftereffect of obligatory condemning regulations." In 2016, around 200,000, under 16%, of the 1.3 million individuals in state correctional facilities, were spending time in jail for drug offenses. 700,000 were detained for vicious offenses.
Fierce wrongdoing was not liable for the quadrupling of the detained populace in the United States from 1980 to 2003. Vicious crime percentages had been somewhat consistent or declining over those many years. The jail populace was expanded essentially by open strategy changes causing more jail sentences and extending time served, for instance through required least condemning, "three strikes" regulations, and decreases in the accessibility of parole or early delivery. 49% of condemned state detainees were held for savage offenses.
Battle on Drugs
Maybe the single most noteworthy power behind the development of the jail populace has been the public "Battle on Drugs". The War on Drugs drives extended during the administration of Ronald Reagan. During Reagan's term, a bi-sectarian Congress laid out the Anti-Drug Abuse Act of 1986, excited by the demise of Len Bias. As per the Human Rights Watch, regulations like this prompted an outrageous expansion in drug offense detainment and "expanding racial imbalances among the arrestees".
The quantity of detained drug wrongdoers has expanded twelvefold starting around 1980. In 2000, 22 percent of those in government and state penitentiaries were sentenced on drug charges. In 2011, 55.6% of the 1,131,210 condemned detainees in state jails were being held for fierce wrongdoings (this number prohibits the 200,966 detainees being held because of parole infringement, of which 39.6% were re-imprisoned for ensuing savage wrongdoing).
Likewise in 2011, 3.7% of the state jail populace comprised detainees whose most noteworthy feeling was for drug ownership (again barring those imprisoned for parole infringement of which 6.0% were re-detained for an ensuing demonstration of medication ownership).
Recidivism
A recent report study showed that among almost 275,000 detainees delivered in 1994, 67.5% were rearrested in something like 3 years, and 51.8% were back in jail. In any case, the review found no proof that investing more energy in jail raises the recidivism rate, and tracked down that those serving the most significant length of time, 61 months or more, had a marginally lower re-capture rate (54.2%) than every classification of detainees. This is undoubtedly made sense by the more established normal age of those delivered with the longest sentences, and the review shows areas of strength for a relationship among's recidivism and age upon discharge. As per the Bureau of Justice Statistics, a review was directed that followed 404,638 detainees in 30 states after their delivery from jail in 2005. From the assessment it was found that in something like three years after their delivery 67.8% of the delivered detainees were rearrested; in no less than five years, 76.6% of the delivered detainees were rearrested, and of the detainees that were rearrested 56.7% of them were rearrested toward the finish of their most memorable year of delivery.